As stated in the previous post, electric toilets are basically unavailable if there is no electrical outlet near the toilet, which is the common case in most of the countries.
We believe that not a few Japanese people who live overseas have ever given up on an electric toilet before.
Previous post :"Why Are Bidet Toilets Not Popular Outside of Japan? "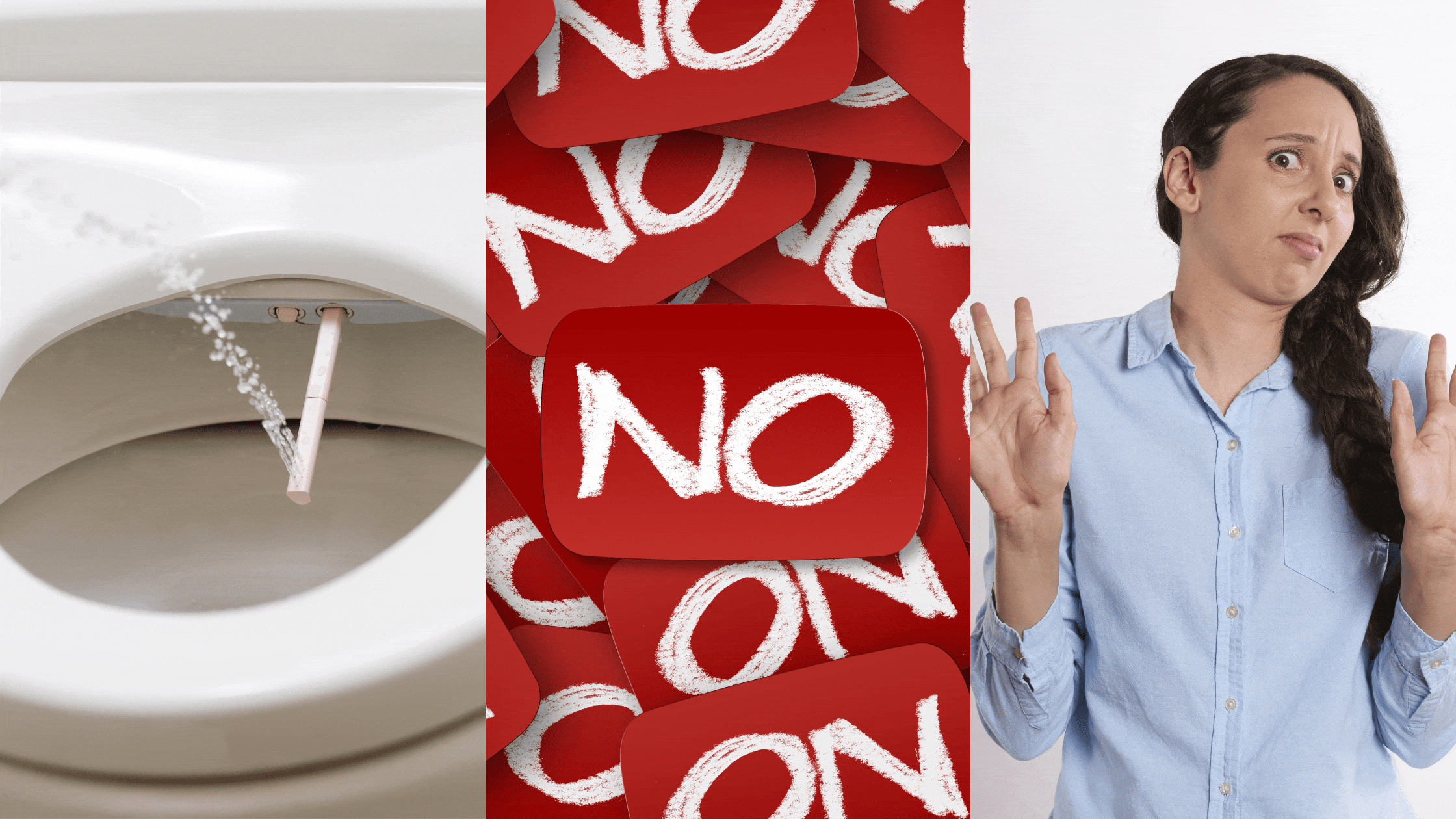 2022.05.24
More than 80% of general households in Japan have an electric toilet i...
By the way, have you already checked a non-electric shower toilet which is powered by water pressure?
What is non-electric shower toilet "Kirei"?
Kirei is a new and innovative shower toilet for which we are an authorized distributor and it can be used around the world even in the place without electricity.
In this post, we will explain why it can be used worldwide.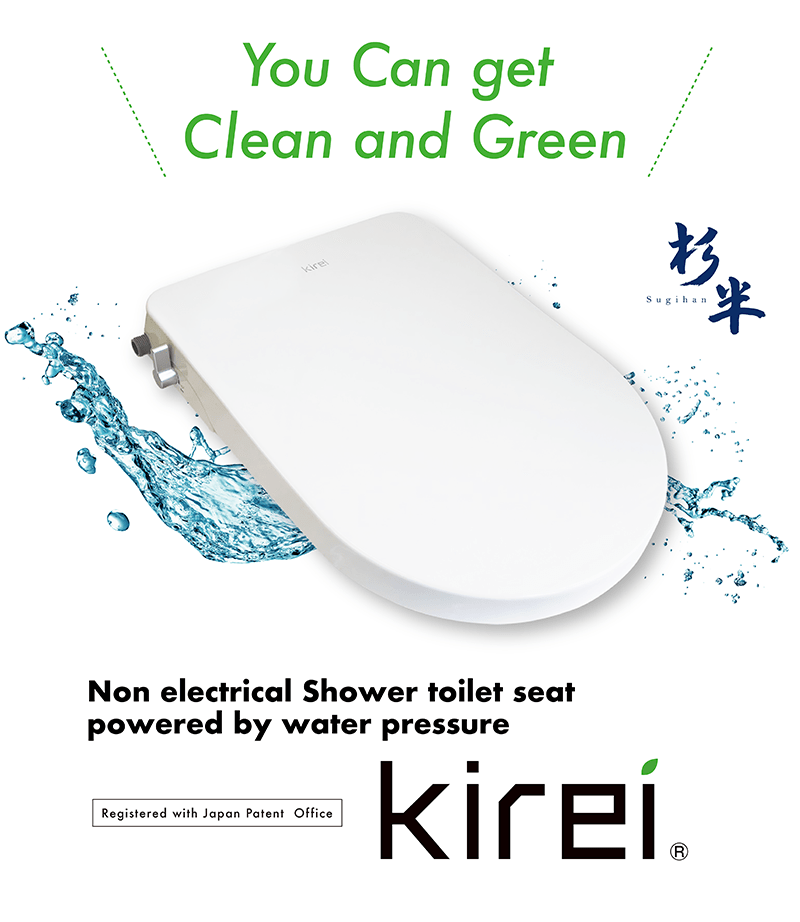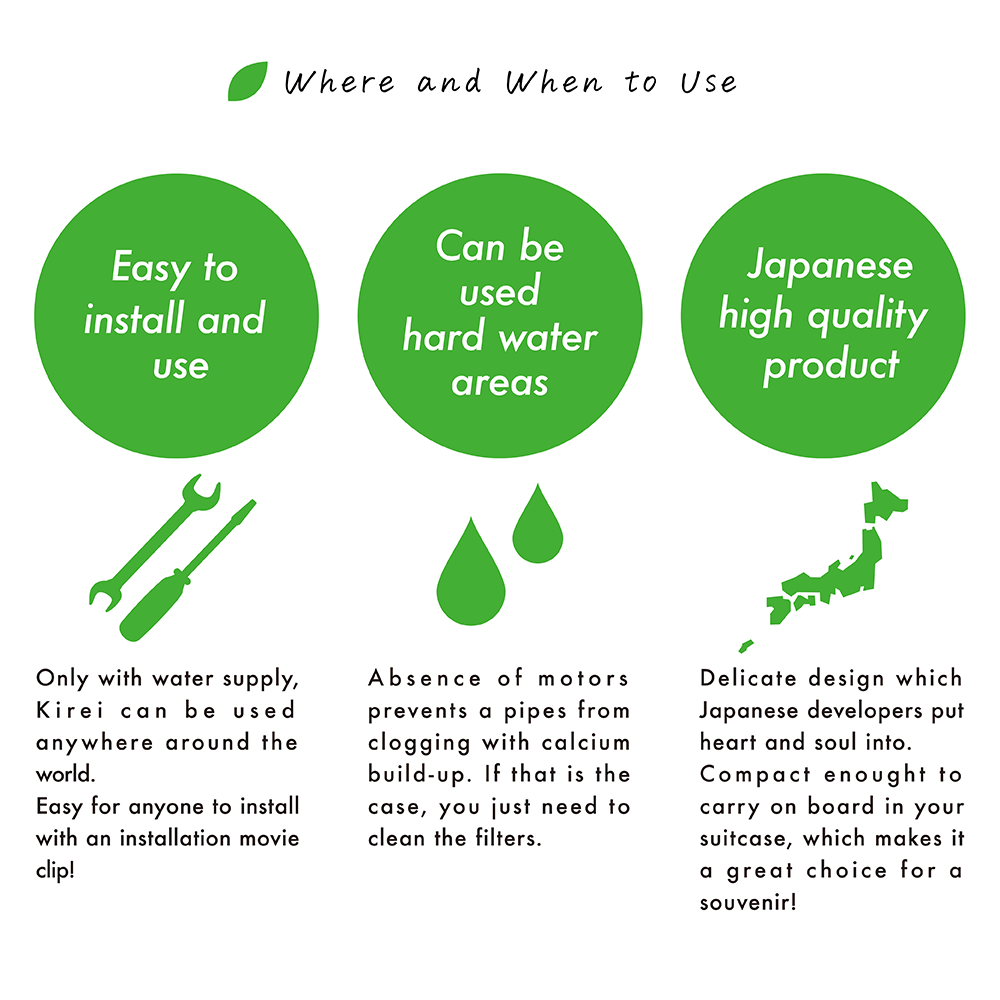 Reason1: No electricity required. Only needs water supply to operate.
The biggest barrier to installing electric toilets is not having an electrical outlet near the toilet.
However, Kirei can be basically available in any places around the world if there are water supply system and a stop valve.
With an installation video, it is easy to install all by yourself and simple to use just by turning a lever.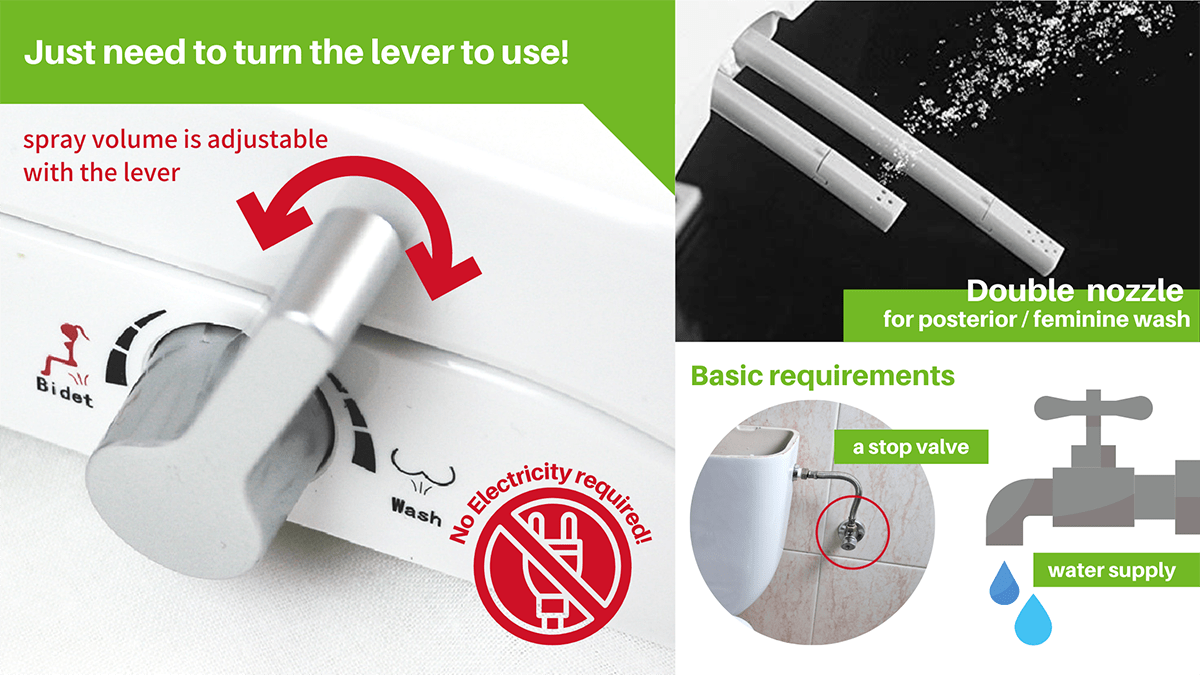 Reason2: Low risk of malfunction
Operated by motors, general electric toilets are prone to be damaged by mineral deposits and pebbles in only a few years if used in hard water areas, and this has been an obstacle to the widespread adoption until now.
On the other hand, this product works without electricity so it is less likely to get clogged with mineral deposits. If that happens, you have only to clean the filters to normalize the water pressure.
Kirei is the only product that is registered by Japan Patent Office for the feature, which makes the difference from other similar products.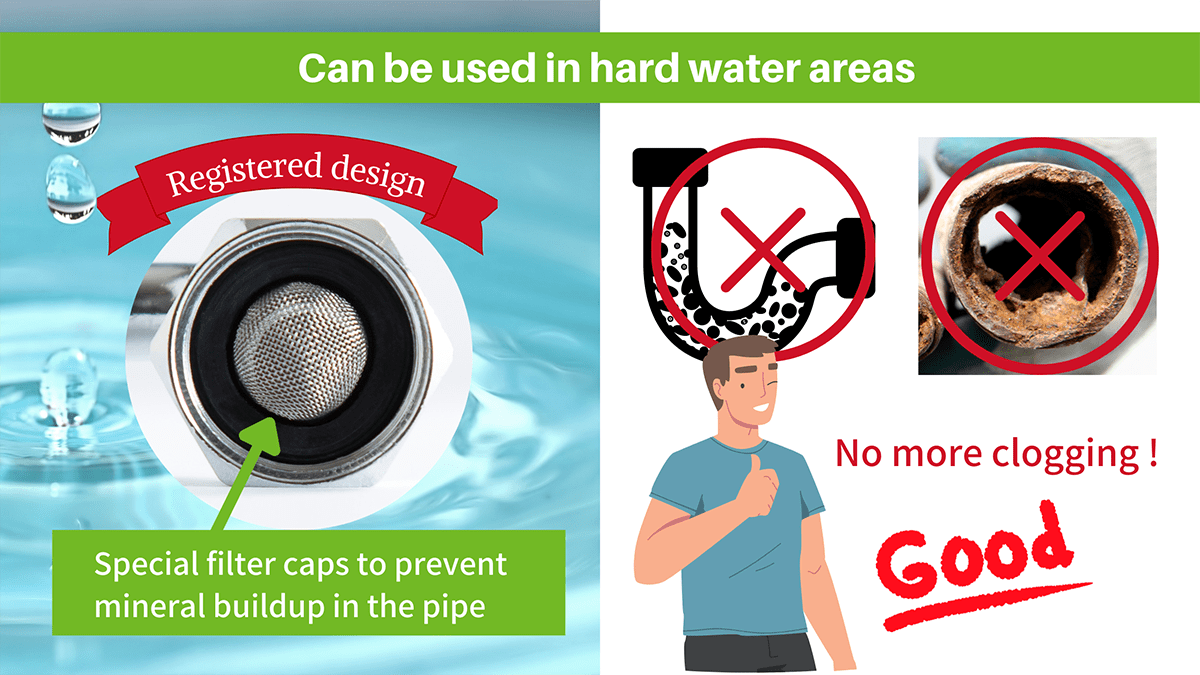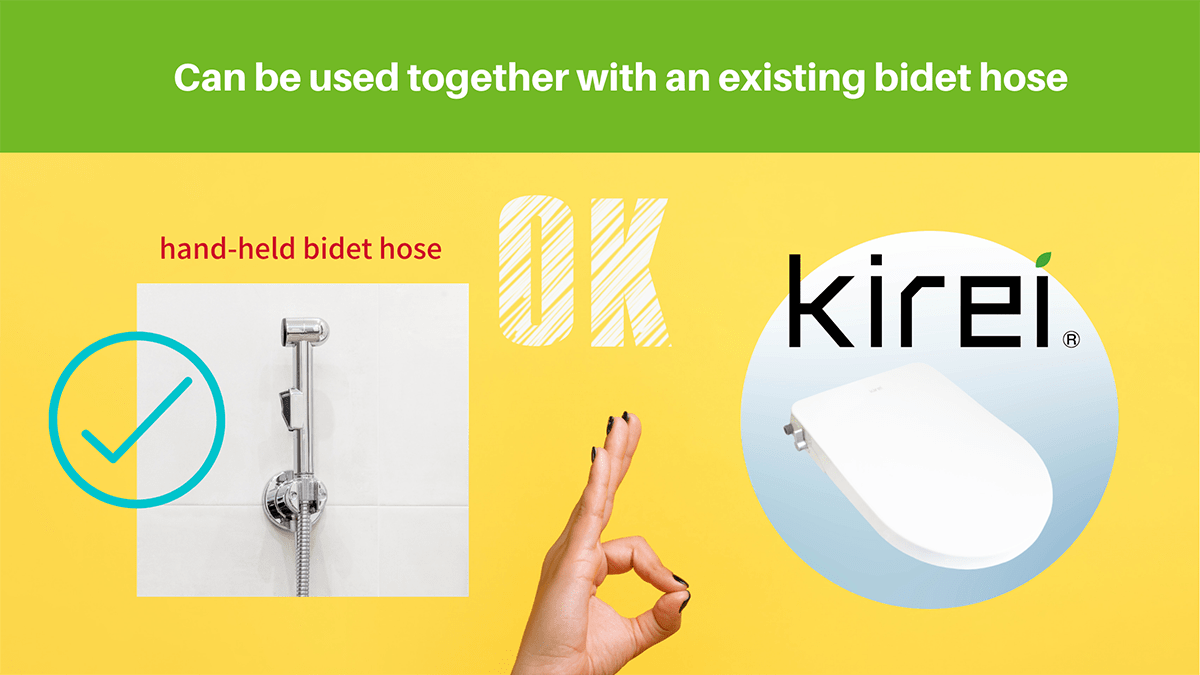 Reason3: Japanese sophisticated design
Kirei is a well-designed product that was developed in Japan -the country with the world-leading toilet technology.
Moreover, there is no batteries in this product so that you can bring on board the plane, and also the outer box has carrying handles which make it easier to bring home for your family and friends as a gift.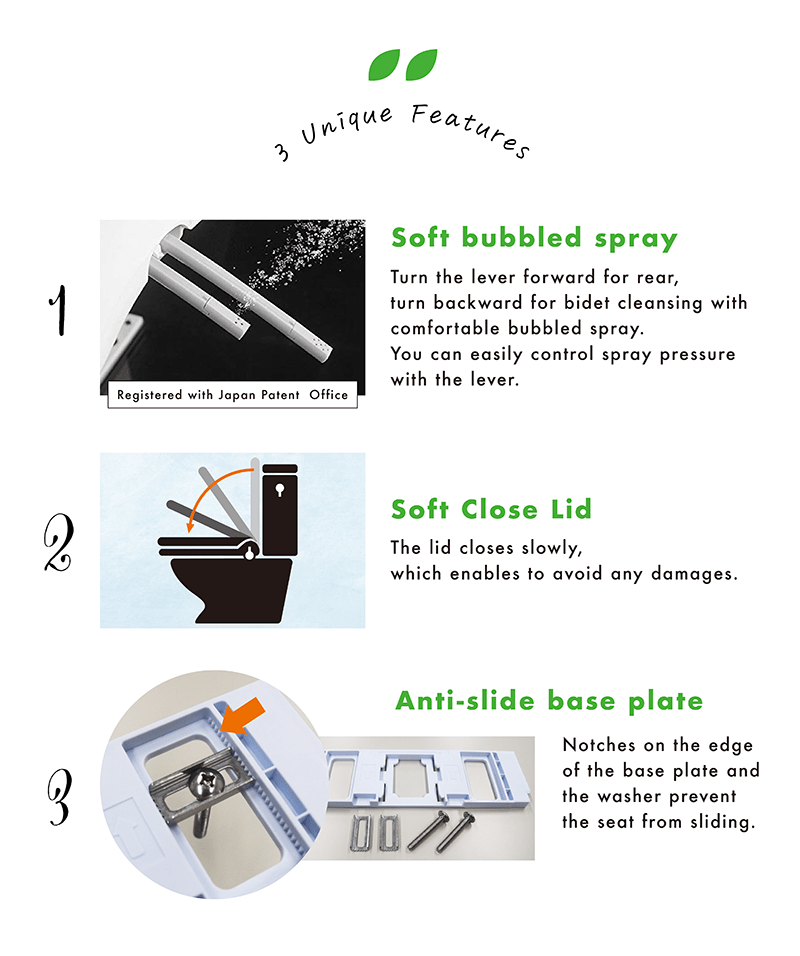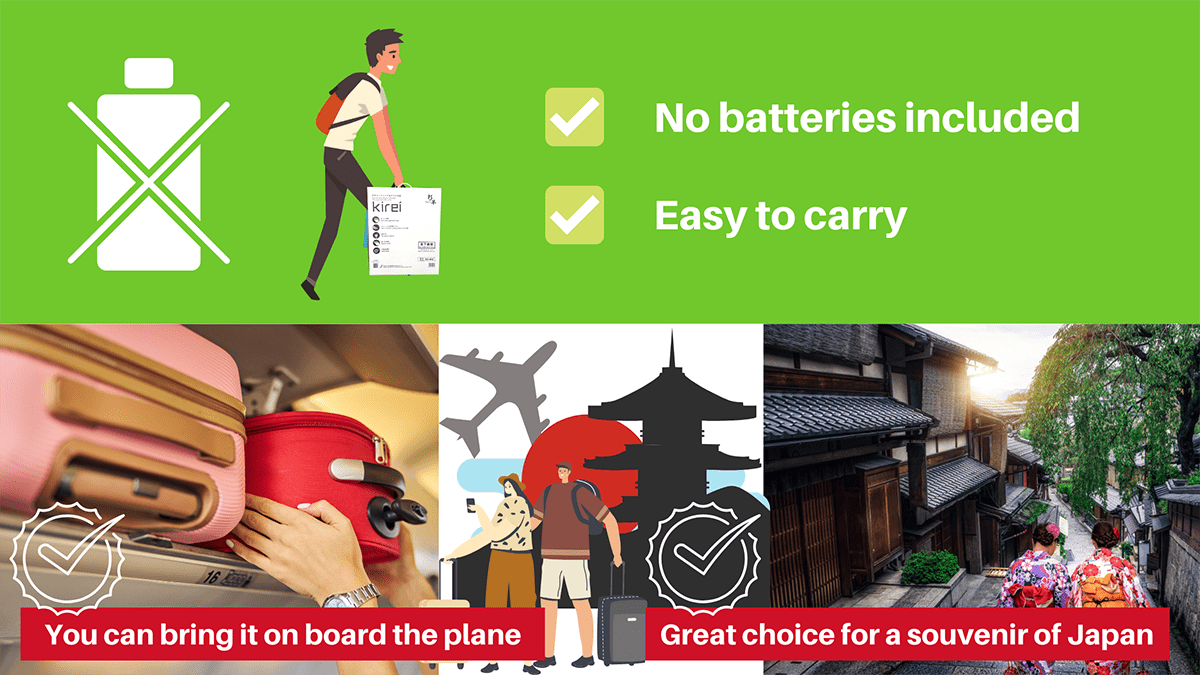 Summary
As you may already know from the previous post, a shower toilet is not only comfortable to use but also environmentally friendly in that it can help reduce both toilet paper and water usage.
It is also beneficial for regions where handheld showers are in use, as they prevent water from splattering all over the floor and the seat and they maintain toilet hygiene without washing the entire toilet.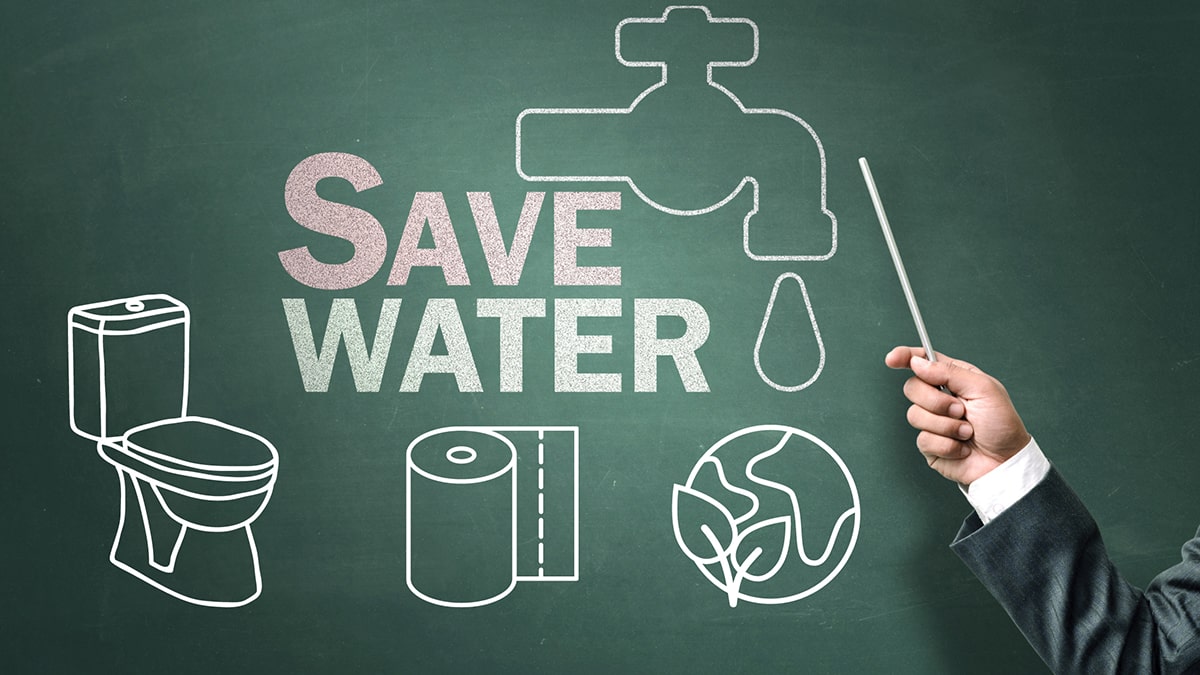 Achievement in Philippines
In 2021, an elementary school in Philippines was awarded as one of the best schools committed to improving the hygiene environment by Department of Education Philippines for adopting Kirei in 2019.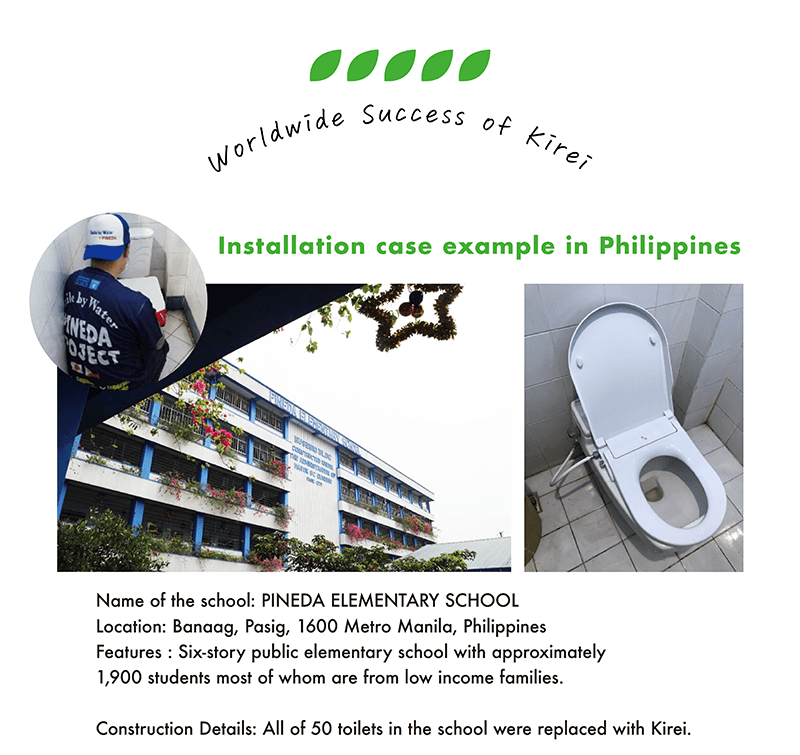 Environmentally friendly and completely unique.
This is the product that you have ever dreamed of!
For anyone who lives outside of Japan or who has ever given up on a bidet toilet once, don't miss the chance to get it!
If you have any questions about the product, feel free to contact us!